About Our Practice
Ear, Nose, Throat and Allergy Specialists
Our experienced team works together to offer compassionate care of ear nose and throat problems for all age groups. We specialize in treatment of allergies with Allertol® allergy drops , sinus problems with Entellus® balloon catheters and hearing with the latest in hearing aid technology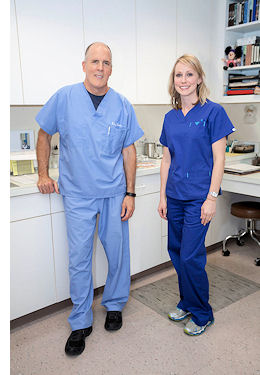 Dr. Shea is certified by the American Board of Otolaryngology, ranking in the top ten of 500 applicants. He is also a Fellow of the American Academy of Otolaryngology - Head and Neck Surgery. Dr. Shea is also a Fellow of the American Academy of Otolaryngic Allergy.
Dr. Shea a member of the staff of THR (Texas Health Resources) Huguley Hospital, and operates at the Surgery Center.
Dr. Eubank received her Bachelor of Science degree with Honors, in Speech, Language and Hearing Sciences, then became a Doctor of Audiology.
Dr. Eubank treats patients of all ages, from newborn to senior, providing hearing tests, custom fit hearing aids, and complete audiology services.
Mission Statement

"The Shea ENT team strives to provide the latest in high quality innovative patient care professionally delivered with compassion, in a Texas-friendly manner."
The entire SHEA ENT team welcomes YOU!