Meet Our Medical Professionals
Dr. John P. Shea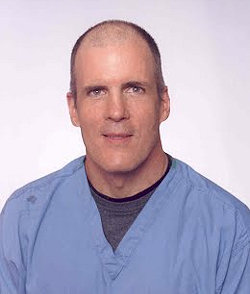 Education
Dr. Shea, a Texas native who grew up in Fort Worth and attended Paschal High School, Tarrant County College, and then graduated from the University of Texas at Arlington, receiving a Bachelor of Science Degree
1974 received his Medical Degree from University of Texas Medical Branch Galveston where he completed medical school in 3 years, then a 5 year residency program.
1979 became a Diplomat of American Board of Otolaryngology - Head and Neck Surgery ranking #10 out of 500 doctors on the national board exam.
1979 Founded his clinic and started practicing Otolaryngology in Burleson and Fort Worth.
1986 received training for Functional Endoscopic Sinus Surgery (FESS).
1987 became a Fellow of the American Board of Otolaryngic Allergy.
Interests
Dr. Shea developed Allertol® sublingual allergy drop therapy for airborne and delayed food allergies, and in 2014 received a patent for the method of testing and treating delayed food allergies using the Allertol® protocol. He has completed a multi-year study of 50 patients with Meniere's using his Allertol® protocol, with awesome lasting results.
Dr. Shea has extensive experience in successfully using balloon catheter procedures for treating sinus problems, having first used a balloon catheter in 2001 in the hospital operating room to open the frontal sinuses. He now routinely performs balloon sinus dilation procedures in his clinicusing Entellus® technology to treat patients with symptomatic inflammation of the nasal sinuses.
Dr. Megan Eubank
Education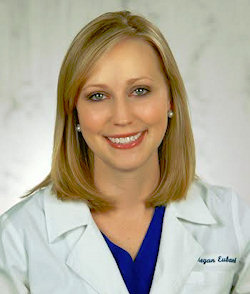 Dr. Eubank received a Bachelor of Science degree with honors in Speech, Language and Hearing Sciences from Texas Tech University Health & Sciences Center in 2006. Originally from South Texas, she relocated to Fort Worth with her husband in 2008. She received her Doctorate in Audiology from the University of North Texas in 2010.

Dr. Eubank has practiced audiology at several locations in Tarrant County including the Department of Veterans Affairs Fort Worth Outpatient Clinic. She then joined Shea ENT in 2013, specializing in hearing and balance.

Dr. Eubank is a compassionate professional, committed to providing exemplary service.